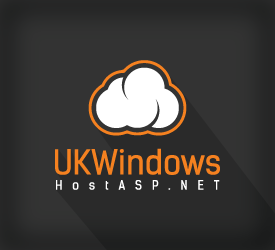 Who We Are ?
UKWindowsHostASP.NET is the best UK Windows Hosting provider that offers the most affordable world class windows hosting solutions for our customers. We provide shared, reseller, cloud, and dedicated web hosting. We currently operate servers in four prestiguous cities in Europe, namely: London (UK), Amsterdam (Netherlands), Frankfurt (Germany), Washington DC (US), Paris (France), Singapore and Chennai (India)
Our target is to provide a versatile and dependable one-stop online hosting and marketing shop for the small business entrepreneur, and eliminate the need for you to deal with a host of different online vendors. We offer high quality web hosting, dedicated servers, web design, domain name registration, and online marketing to help lead your business to online success.
Leveraging a strong market position within the domain name registration industry, UKWindowsHostASP.NET has carefully nurtured relationships with its customer base and built a feature-rich line of value-added services around its core domain name product offering. By bundling services and providing one-stop shopping, UKWindowsHostASP.NET has successfully grown and enjoyed increased breadth and loyalty of its customer base
Our Best Infrastructure
Our Best Infrastructure
Using Premium servers from Dell; servers deliver excellent balance of outstanding performance, availability and flexibility for your growing network infrastructure applications as well as web, messaging, database and file/print consolidation.
Support Structure
To ensure that you are always in contact with someone familiar with your account, UKWindowsHostASP.NET assigns a team dedicated to your account. This team includes an Account Manager, Technical Support Agents, Server Administrator, Systems Administrators, Network Specialists, Security Specialists and Billing Specialists, all of whom will be more than happy to help you in any way possible.
Data Center Location and Facilities
UKWindowsHostASP.NET provides global, on-demand data center and hosting services from facilities across the European Continent. We leverage best-in-class connectivity and technology to innovate industry leading, fully automated solutions that empower enterprises with complete access, control, security, and scalability. Our servers are located in the four prestiguous cities in Europe, namely: London (UK), Amsterdam (Netherlands), Frankfurt (Germany) and Paris (France).